Kotuku Peninsula is situated on the west coast of Great Barrier Island. It includes the headland at the entrance to Port Fitzroy and extends around the coast between Rarohara Bay and Karaka Bay. The peninsula extends from the ridgeline (0-180 m above sea level) and has a generally southwest aspect, which forms part of the scenic backdrop to Port Fitzroy harbour.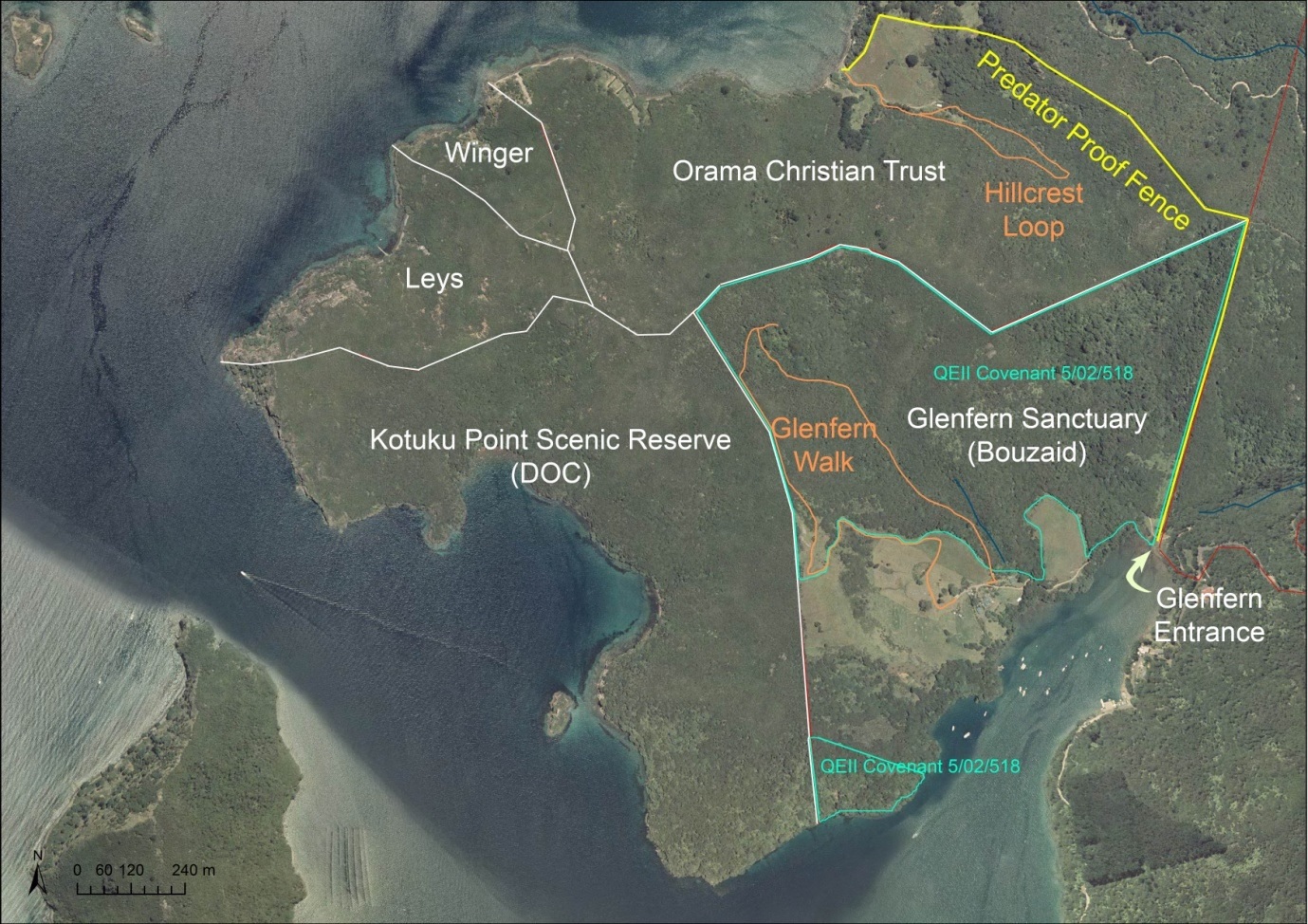 The peninsula encompasses 230 hectares and comprises several properties; 80 hectares is owned by the Orama Christian Fellowship Trust, the Leys and Winger families, 70 ha comprises the Kotuku Scenic Reserve administered by the Department of Conservation and the remaining 80 ha known as Glenfern Sanctuary is owned by Auckland City. Approximately 73% (61 ha) of the Glenfern land is also protected under a Queen Elizabeth II Open Space Covenant.
Glenfern Sanctuary provides the operations base for Kotuku Peninsula Sanctuary and historically was the impetus for the establishment of a peninsula-wide sanctuary.