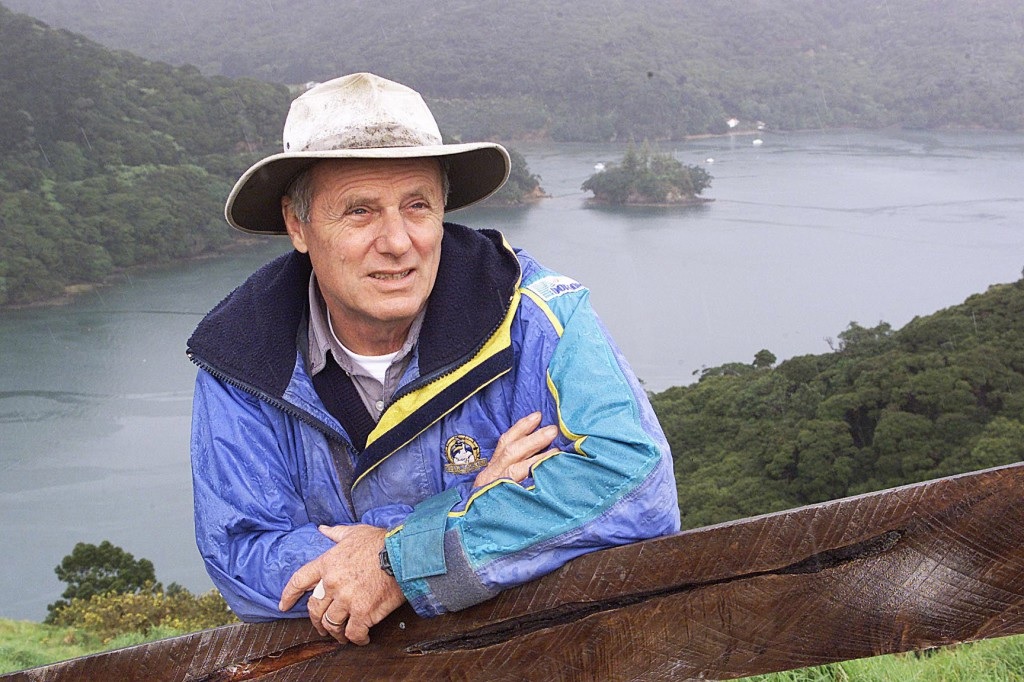 The Kotuku Peninsula Charitable Trust is dedicated to honouring and building on the ecological vision of Tony Bouzaid who established Glenfern Sanctuary in the early 90's.
After many years as a champion yachtsman, top-sail maker and successful businessman, Tony and his wife Mal "retired" to Great Barrier in 1992 to run Fitzroy House . They purchased the 80 ha Glenfern property and embarked on a a major restoration of the buildings and estate.
With a growing passion for conservation Tony initiated a process of ecological restoration and predator control at Glenfern – ultimately extending this regime to the entire 230 ha peninsula from 2005. Tony constructed the 2 km 'Glenfern walk' to enable tourists to access and experience the outcomes of the restoration work he was doing.
The conservation achievements accomplished in the past two decades at Glenfern are considerable and the Sanctuary is a well recognised tourist destination on Great Barrier Island.
In 2004 the Glenfern Sanctuary Charitable Trust was formed to assist with the establishment of a predator proof fence across the peninsula. The fence was installed in 2008 and an aerial eradication was completed in 2009. Initially the eradication was successful, however infiltration by rodents and rabbits has since occurred and the peninsula is currently managed as a pest controlled area.
The Glenfern Sanctuary Charitable Trust was renamed as the Kotuku Peninsula Charitable Trust in December 2013 to better reflect the responsibilities of the Trust in managing the entire peninsula and to ensure continuity and security of the Sanctuary following former Chairperson, Tony Bouzaid's death in November 2011 and the impending sale of the Bouzaid property.